Naem Azam
Bangladesh
Hi, I'm Naem Azam, Self-taught Programmer, Technophile, Hodophile, And an open-source enthusiast and maintainer.
I'm a research scientist working to better understand About AI. My expertise includes Linux System Administration, IT Support Specialist, Web development, and implementation of research tools. I enjoy generating new ideas and devising feasible solutions to broadly relevant problems. Specific fields of interest include Open-source Development, BlockChain, Networking, Linux OS Development, Digital forensics, System analysis, and Automotion.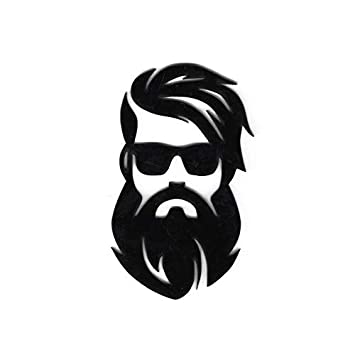 What Actually I Do

My Services
WordPress Developer
professional that specializes in the infrastructure and ecosystem of the WordPress platform. Focusing on improving the WordPress software itself or creating new products, particularly plugins and themes.
Front-end web developer
Create the graphical user interface of a website, through the use of HTML, CSS, and JavaScript, so that users can view and interact with that website.
AI Research Developer
AI Research Scientists have tasks of designing, undertaking, and analyzing information. These individuals are experts in multiple AI disciplines, including applied math, machine learning, deep learning, and computational statistics.
Software Developer
Skills are the technical capabilities an individual learns to create successful programs and applications. They typically involve using mathematical knowledge and a capacity for problem-solving to write source code, which…
Linux system administrator
Takes care of computers running on the Linux operating systems. The professional will handle the support infrastructure, operating systems, virtual platforms, and applications.
Open-Source developer
work with open source code, tweaking, improving, and building upon it to create new software for an organization.
Ux/Ui Developer
Applying interactive and visual design principles on websites and web applications for a positive and cohesive user experience.
Photography
A visual art. The umbrella of art is far reaching and can encompass any skillful creative endeavor.
My Recent Offers

Pricing Plans
Php Mysql Django
Full-Stack Development
Dynamic Website with React, PHP, and Python-Django with various Database Support. WordPress is also On service.
> Admin Dashboard > Multipage Design
> Support MYSQL > Design Changeing
> Responsive Design >Password Protected
> Content Upload > Fast Loading
> Design Customization >Support VPS
> Plugins/Extensions > Hosting Configure
Hire Me
Html Css Js
Static Website Design
Making Static serverless Website with React or WordPress, Clean code, Responsive.
> Portfolio Website > Free Hosting
> Landing Page > Multipage Page
> App Download Page > Design HTML/CSS/js
> Content Website > MAintaine Design
> Agency Website > Figma UI
> Clone Website > Design With XD
Hire Me
PyQT5, Tkinter, Kivy
Application Developments
Activities dedicated to the process of Creating, Designing, Deploying, and Supporting WebApp/Software Python GUI Included Database support, Monitoring, Analyzing with Online/Offline Application server hosting, and maintaining
> Python CLI Software > Python GUI software
> Python-Django Web App > Python Ai Implements
> Python computer App > Python Mobile App
> Python Games >Python Scripts
Hire Me
What My Freedom

Client Say
I have had the pleasure of knowing Mr. Naem for more than two years. He is very skilled programmer, web developer, and his work has been exemplary. He has been a tremendous colleague and an asset to our university.
I have known Naem for more than 2 years as we studied together at CQUPT. I admire his passion for work and his hardworking personality very much. As I have seen him from very close, I know he can learn things very well and adjust quickly to a new environment.…